Did you know? I used to run a travel blog on the side. Here is a little shameless self-plug for my Twitter thread where I shared a little bit of the more interesting stuff during my recent trip.
When it comes to travelling, I like to make my way to the airport early. Typically, I'll reach the airport two hours before the flight is due to depart. Changi Airport is awesome, but there is no way to predict traffic conditions and how long it'll take to clear immigration etc on foreign soil.
These days, I look forward to reaching the airport early. Within minutes, we would have checked in our bags and cleared immigration. Routine task is to pop by the duty-free store to buy a bottle of Lab Series face wash before heading for the lounge to eat.
Leaving on a jet plane ✈️#MilesCamp pic.twitter.com/E1dAG7mUDA

— Kevin | Turtle Investor (@turtle_investor) December 28, 2019
Travelling is meant to be enjoyed stress-free, minus the rushing. After stuffing myself with two rounds of food (careful not too eat too much, Business class food will be served shortly) and coffee, it is time to chill for a bit.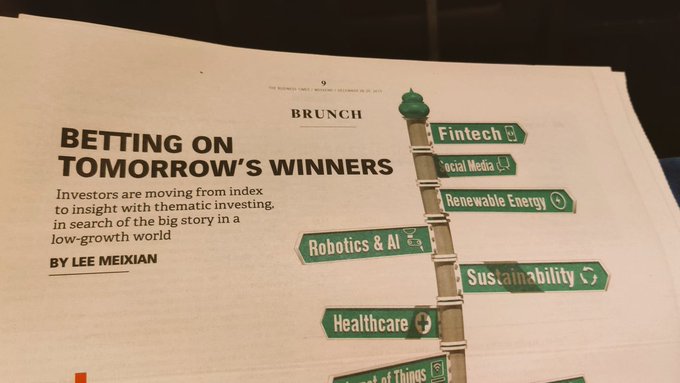 Business class perks includes, of course, minimal waiting when boarding the plane. Once we made ourselves comfortable on the plane, a drink and hot towel is served. SIN-BKK is a short flight and I'd tend to start watching the movie (pick a short one) early and finish it just around landing time. Noise-cancelling headphones makes the trip much more comfortable.
Once in the air, the crew has little time to waste – short flight, remember?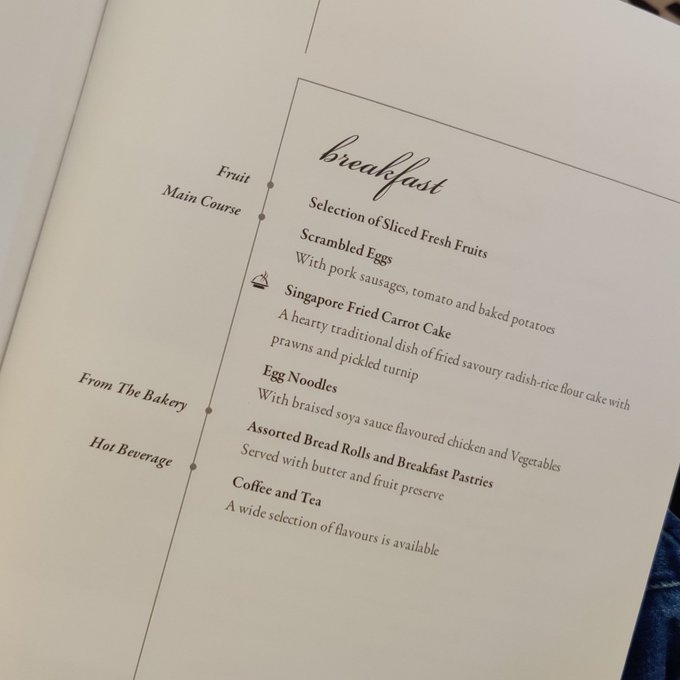 Book-the-Cook service was available so I picked something I usually wouldn't. Because new experiences?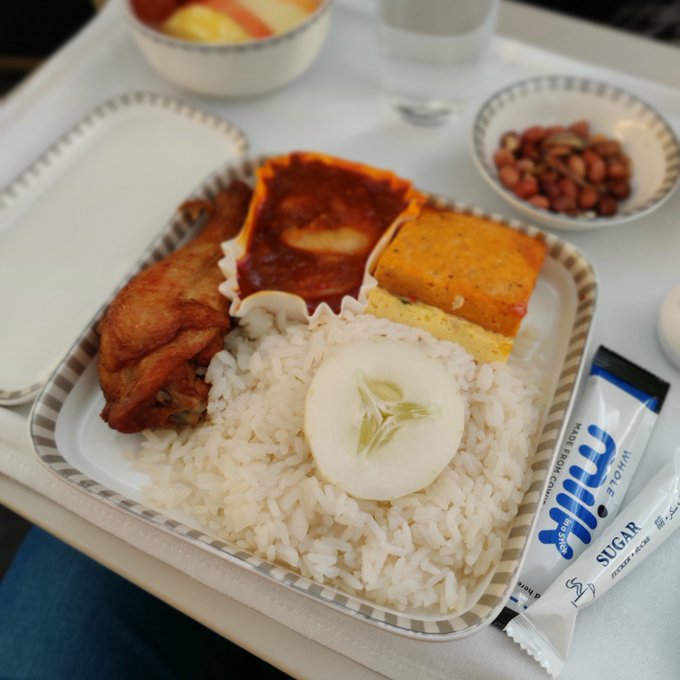 Complimentary pastry is offered (no garlic bread for breakfast) but I'm too full to eat anything else. Passed on all the fanciful drinks options too. Just an illy coffee will do.
It goes without saying that being early to alight is nice. Being stuck in immigration and waiting for the luggage to come out from the belt is sadly, outside our control.
Getting Back
The return journey was when Business class really showed its worth. With one large luggage, one backpack and one hand-carry each, not having to queue to check-in was awesome. It was even better not having to care about our baggage allowance. It IS Bangkok after all.
Business class comes with complimentary Fast Track service to clear immigration so .. once again, no queuing. Before we know it, we plonked ourselves on comfy couches in the SilverKris Lounge that happens to be located right beside the gate (!) we were supposed to be boarding from.
Going home 😭 First time at the SilverKris Lounge at Bangkok. Fast Track service is THE most valuable aspect of travelling in business class. No more waiting! OKAY the food was nice, too 😘 pic.twitter.com/I8WtaUhZUu

— Kevin | Turtle Investor (@turtle_investor) January 2, 2020
OK, another two rounds of food (the fried carrot cake is so ridiculously delicious I'd pay for it) and drinks, plus Haagen Dazs ice-cream. And .. nevermind, you get the idea. It was enough to put my wife to blissful food-induced coma while we waited for our flight.
Boarded our plane, the newer 787-10 this time, only to be told we'd be stuck on the tarmac for additional 30-minutes due to congestion. Which, to be honest, didn't matter to me. We were sitting comfy in our seats, drinks in our hands and Bose headphones on our ears.
Did I mention Business Class bags get priority tags? Landed, cleared immigration in the automated lanes, bought duty-free alcohol and just in time for our luggage to start coming out from the designated belt. Under 30-minutes and we're already on our Grab car heading home.
Compare, Compare and Compare
I understand that the endless cash-back/miles comparison is a necessary evil. But seriously, the attempt to make a side-by-side comparison of two in order to decide which is "better value"?
It's sort of like telling a vegan that Wagyu beef is awesome, you know? You can do it, but honestly it makes no sense.. 2 cents per mile, average cost of flights, etc. How does one put a price tag on quality of life experiences?
Even when such comparisons are made, there are often assumptions that don't take into consideration real-life factors. Do you know how much it cost to fly (even Economy) during peak-periods such as Christmas and the New Year?
This is why I'll always be in the miles camp, as long as I can be. I can be very honest about this, and I understand that the miles game is primarily an expenditure-based hobby.
The inputs are expenses. The outputs are reward points or (pseudo) miles. When the input goes down, so will the output. There is very little opportunity for churning or manufactured spending, even more so in Singapore. Even if there were, they tend to be shut down fairly quickly or tightly guarded secrets. Cash-back is good to have, but for people like us who are wanderlusts? There is no need to ask.
If you have been watching The Witcher on Netflix, you should be familiar with the idea of a conduit – basically a way, of connecting two places. E-wallet credits (Grab), credit cards reward points (banks/Amex), miles (airlines) .. they are all nothing more than silo systems that encourage usage of their native currency (credits, points, miles) and ironically, requires liquidity to come INTO the system. Make good use of conduits!
Airlines have first/business class seats but obviously, wouldn't be able to fill them up with paying customers constantly. Miles, on the other hand, you can take it to mean tokenized flight tickets that can be sold to partners e.g. banks, supermarkets, hotel loyalty programs, etc and at the same time, allows airlines to retain control via the availability of tickets for redemption. Remember, miles expire!
This article (Qantas frequent flyer program turning into airline's biggest money spinner) sums it up very nicely.
Psst : If you're in the miles camp and is an owner of an MCO Visa card, drop me an message via Telegram. I have some ideas that need testing out and you might be interested in them.
Wise men build bridges, foolish men build barriers. — T'Challa
Yes, yes. I have a lot of blog posts coming up. On CPF, net worth, blog income, air miles and annual giveaway. Busy days ahead 🙂
Subscribe for weekly updates to be notified of new blog posts right at your inbox! Not forgetting that all active subscribers are forever eligible for the Annual Turtle Investor Giveaway contest!
Twitter feed is embedded directly on the right now. Included a social media section at the sidebar that lets you easily follow my Facebook page + join my Index Investing group + subscribe to my blog + follow me on Twitter + join me on Telegram. Just one click away!
Added the new referral links & promo codes page. Wrote down my thoughts and listed some awesome products/services that I'm already paying for. Check it out and give it a read – it might have something you want 
I don't like paywalls created by programs such as Patreon. It feels to me like subtle discrimination against non-paying readers. This puny blog will always be free for all. Donations of ETH or ERC-20 tokens to sgfireblogger.eth are greatly appreciated 
If you use Brave browser, I'm a verified publisher so you can tip directly too!